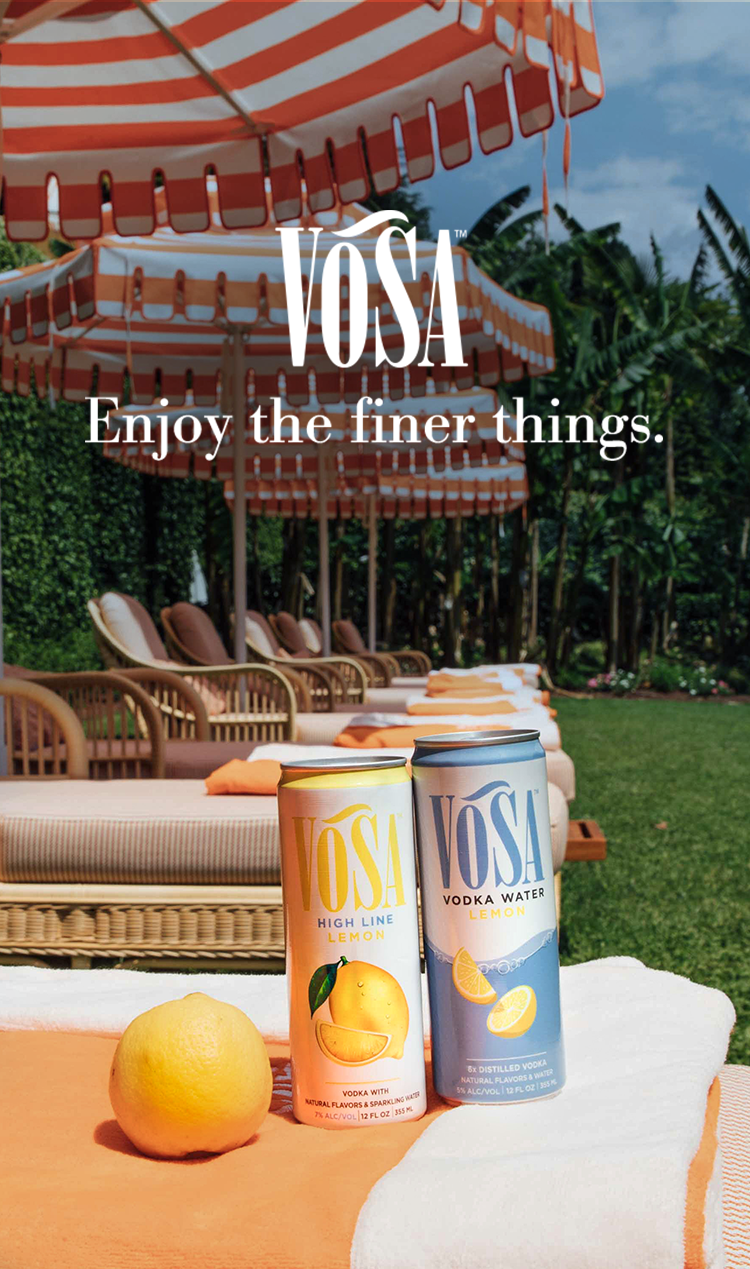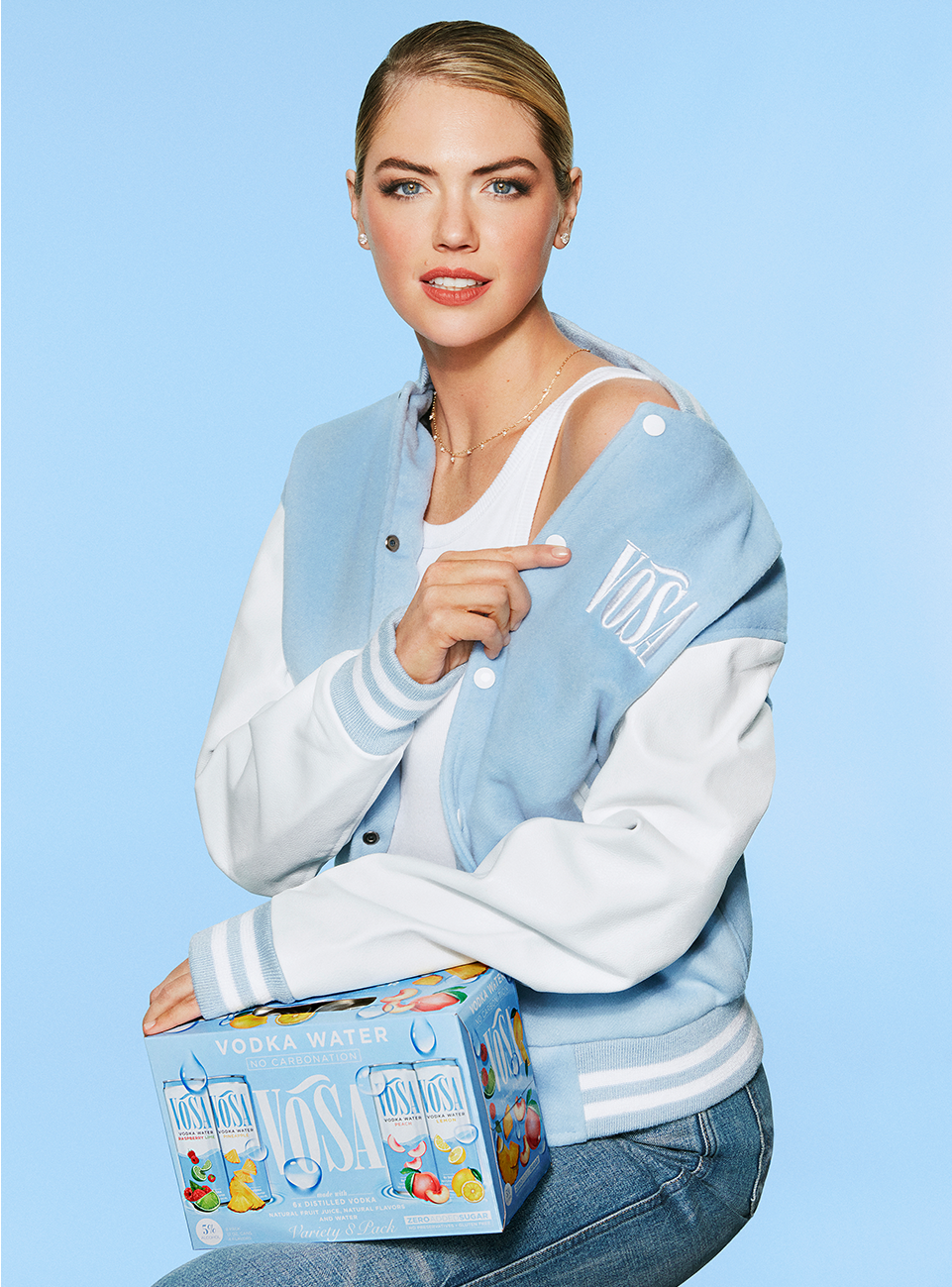 Redefining the Canned
Cocktail Landscape

Driven by quality and innovation, Vosa products are crafted using six-times distilled vodka, natural flavors, and preservative-free formulations. As a co-owner, model and actress Kate Upton ensures Vosa maintains its high quality. No stranger to pushing boundaries and setting new standards throughout her career, Kate highlights the importance of experience and quality coming together in a perfectly canned drink.
"
For me, having the best quality ingredients in my products means everything. I love to know what I'm putting in my body, so using premium vodka and natural flavors while also staying innovative in our industry really gives the consumer a tailored experience."
Kate Upton, Co-owner
Innovation that puts Vosa
Drinkers First

Pushing boundaries in the canned, spirit-based space, Vosa offers products both with and without carbonation. "Our Vodka Water redefines simplicity, in a drink that provides people who prefer no carbonation with a full-flavored, one-of-a-kind beverage experience," said Michela Drago, Co-founder. "Our High Line is perfect for people seeking a convenient yet luxurious lightly carbonated drink, that exemplifies our commitment to delivering the best ingredients and taste in a canned cocktail."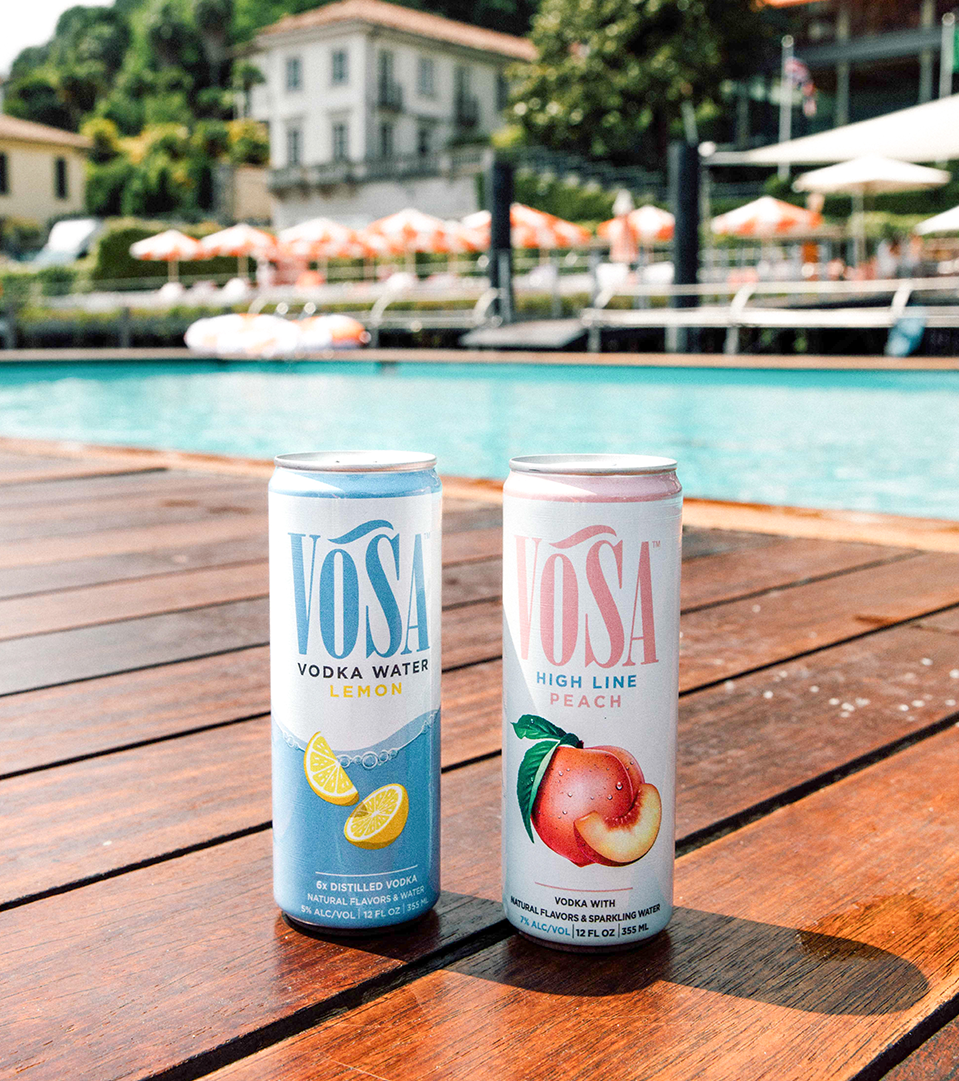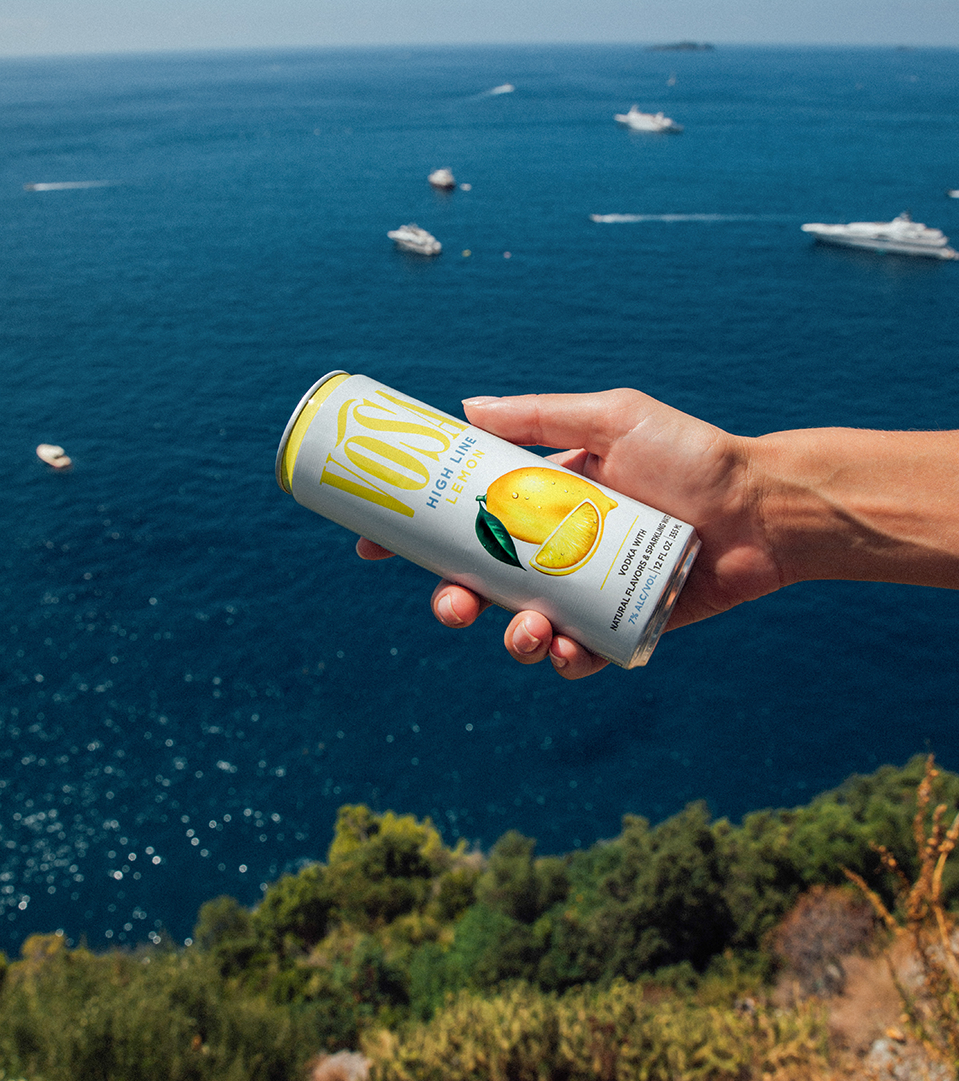 Inspired by the Simplicity and
Elegance of the Mediterranean

Reflected in both the sleek, timeless designs of the cans, as well as the brand ethos of laidback luxury, Vosa Spirits was created to embody all things Mediterranean summer.